---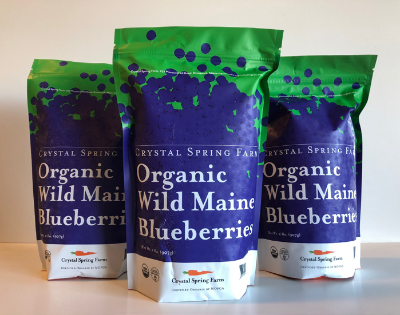 Crystal Spring Farm CSA
Brunswick, Maine
Packaging
Woodworth Associates designed new packaging for Crystal Spring Farm's organic wild Maine blueberries. These two pound packages are now available at local retailers. Additional retail product packaging is in the works.
---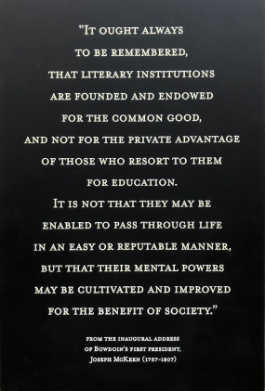 Bowdoin College
Brunswick, Maine
Graphics
Woodworth Associates designed several new sign panels to coincide with the updating of the Joseph McKeen Study Room in Massachusettes Hall. Joseph McKeen was the first president of Bowdoin College. The sample (11" x 7.75") and fnal panel (48" x 34") were fabricated as slate facsmiles by Identity Group.
---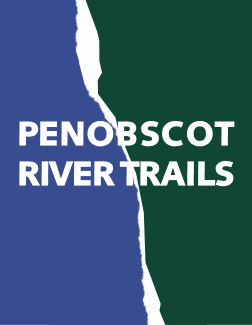 Penobscot River Trails
Grindstone, Maine
Visual Identifcation, Wayfinding & Signage, and Graphics
Woodworth Associates has been retained by Maine Waterside Trails LLC a provider of recreational opportunities, to plan, develop, and design a logo, related graphics, and wayfinding & signage for a twenty mile trail system along the East Branch of the Penobscot River.




---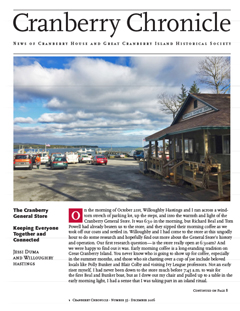 Great Cranberry Island Historical Society
Cranberry Isles, Maine
Newsletter
Woodworth Associates has been consulting for the past several years on the redesign and production of the Cranberry Chronicle,the 28-page biannual newsletter which provides historical research and photographs drawn from the collection of the Great Cranberry Historical Society. In addition to serving as an instrument for fundraising, the newsletter provides current news of the island to year-round and seasonal residents.
---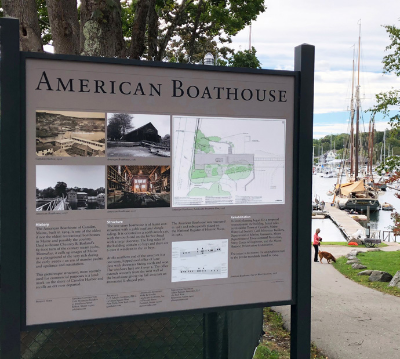 Cold Mountain Builders
Camden, Maine
Intepretive Panel
The American Boathouse, built in 1904, is one of the oldest if not the oldest recreational boathouses in Maine and possibly the country. Woodworth Associates designed a new exterior intepretive panel (48" x 54"). The panel describes the history, the structure, and the current restoration of the structure to the precise standards found in 1904. The panel is located adjacent to the Boathouse at the head of Camden Harbor on a heavily trafficked street. The panel will be up for the duration of the project, approximately two years.
---
Current projects include:
Gettysburg College
Exterior ADA Wayfinding & Signage
Donor Recognition

William Baker Rand
Artist Monograph
---